GREENOLIVE invests in R&D and design every year, keeps designing about 10-20 new products every year, and launches 5-10 new patented products. New products are usually launched in the middle and the end of the year.
Implementation plan of the new paper cup lid in 2022:
In September this year, the company promoted the progress of R&D and design and held an annual R&D activity centered on the design of cup lids and cutlery. Green Olive Company has developed and designed a total of 20 cup lid styles, 9 of which are currently applying for patents. At the end of this year, a new type of spout design will be launched for the first time. It is expected that samples of the new spout cover will be launched from November to December this year, and will officially enter production from the end of December to the beginning of 2022.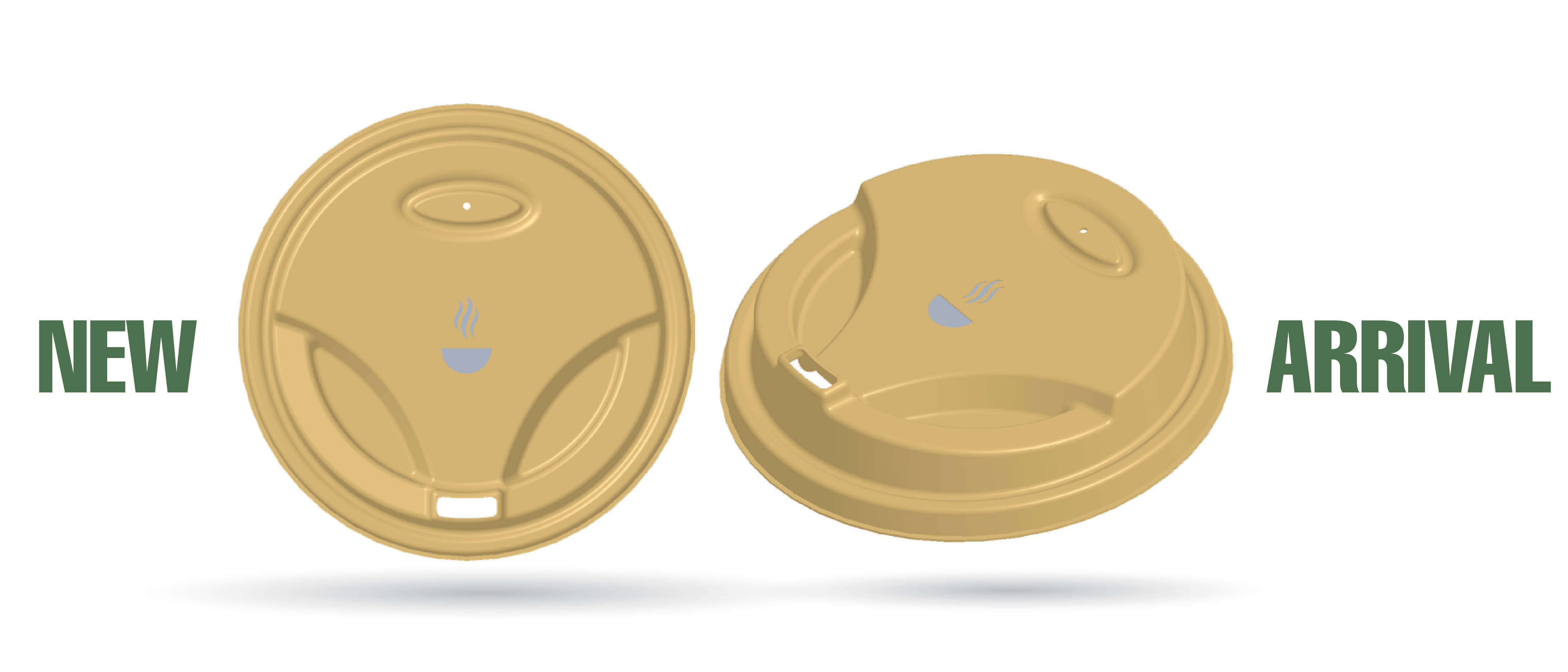 Features of the first spout lid (sippy lid) in 2022:
● This design adopts the direct-drinking spout design, which can better fit the lips and enhance the experience of coffee lovers
● The exterior design is inspired by ET elements, and an arc is made above the straight drinking mouth to extend to both sides, forming a fan-shaped design. The depressions on both sides are like ET eyes, which has a visual impact.
● There is a heart-warming design in the middle of the lid-a hot drink logo to replace the text description, simple and intuitive
● The position of the direct drinking port is designed with a halo shape to enhance the overall visual effect
● Viewed from the side, the overall design of the cup lid presents a slope, which is for a better experience and prevents the lid from touching the nose when drinking a large drink.
Material: sugarcane pulp + bamboo pulp
Optional color: white; natural color
This cup lid can be ordered in advance, and samples can be provided free of charge
For free OEM and ODM services, the quantity needs to reach more than 5 million
Free design services can be provided according to needs
What will happen in 2022
In this guide, we will keep track of all upcoming GREENOLIVE events and what we expect to see in each event, so be sure to check back regularly for our latest news.