TÜV Rheinland Greater China, an international independent third-party testing, inspection and certification agency, awarded Longyan Green Olive Environmental Protection Technology Co., Ltd. with a RECYCLABLE Certification for Pulp Lids on June 10, 2022. Lin Yaosen, the deputy general manager of Green Olive Environmental Technology, and Li Mingliang, the manager of Light Industry Products and Services Division (TÜV Rheinland Greater China) attended the awarding ceremony.
With the increasingly serious global climate change, reducing carbon emissions and vigorously developing a sustainable green and low-carbon economy have become the consensus of governments all over the world. And consumers pay more attention to the environmental protection products. The recyclable certification by TÜV Rheinland is mainly according to the international standard ISO 14021, EU EN 13430 and the Requirements of the German packaging law. It tests the materials of our pulp lids, and explains the recyclable utilization rate of them. The recyclable certification shows the competitiveness of our product, helps buyers and consumers have a more clearly understanding that the materials we use are recyclable, so as to help us win recognition and trust from the consumers and the market.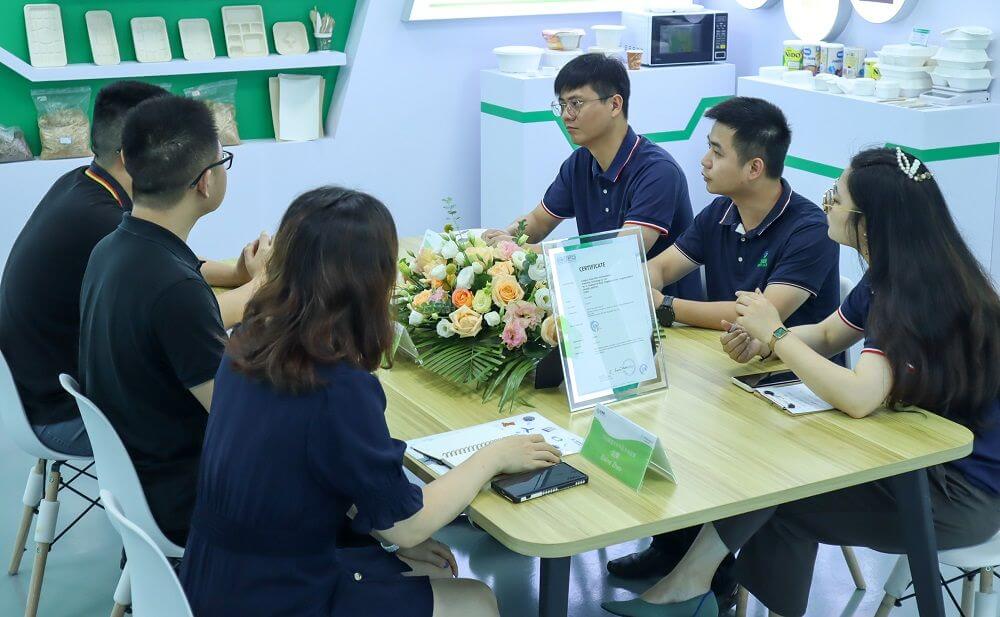 "As a practitioner and leader in the environmental protection industry, Green Olive Environmental Protection Technology attaches great importance to the research and development, design, quality and safety of our packaging products", Lin Yaosen said. "We hope both of us will further enhance our cooperation to control the product quality, improve the added value of our products, gain the trust of consumers and further open the international market with TÜV Rheinland's experience and resource superiority in the field of packaging testing and certification."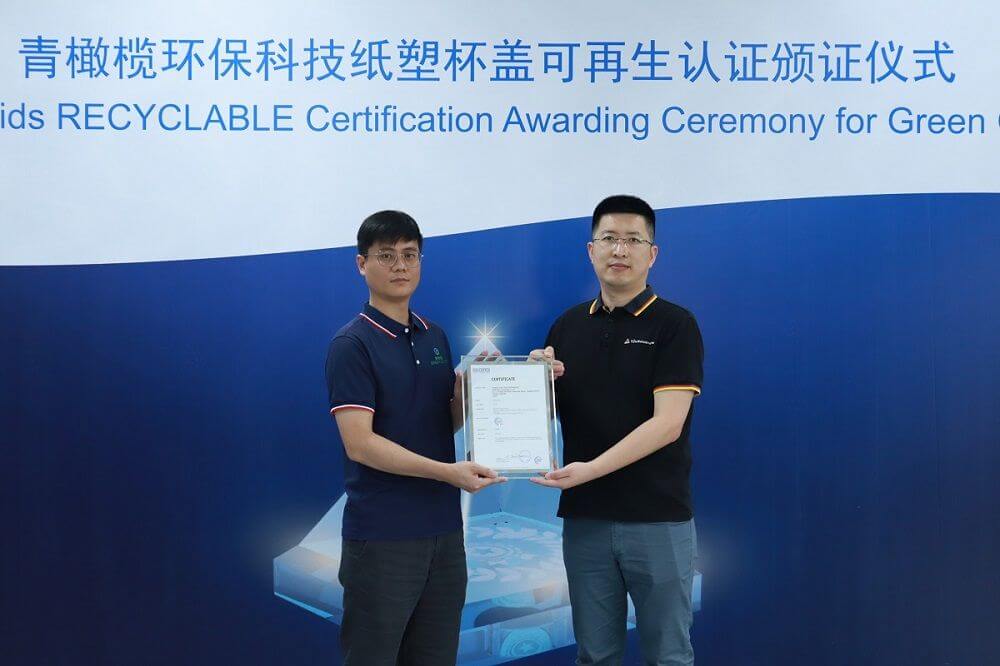 "As the central government pays more attention to green ecological environment, local governments have introduced a series policies to support the environmental protection. Therefore, the environmental protection industry enjoys huge potentials and broad prospects", Li Mingliang said. "As a high-tech enterprise in the market segment of the environmental protection industry, Green Olive Environmental Protection Technology place a high value on quality and brand. The Pulp Lids RECYCLABLE Certification is the first certification issued by TÜV Rheinland in China, which will play a benchmarking role in the development of the environmental protection industry. TÜV Rheinland looks forward to working closely with Green Olive Environmental Technology in the future to promote the high-quality development of the products 'Made in China' ".