Global Sources Home & Kitchen Show featuring hottest home and kitten trends is an all-new sourcing show in Hong Kong that offers buyers comprehensive home and kitchen solutions from verified suppliers in China and Asia. It is being held in Asia World-Expo, Hong Kong from 11 October to 14 October, 2022.
As an excellent exhibitor in the environmental technology industry, Green Olive takes part in Global Sources Home & Kitchen Show every year. We come to the exhibition with our latest biodegradable packaging products: cup lids, cups, tableware, cutlery, and other commercial packagings which are all made from sugarcane bagasse this year. Persons all over the world come to visit our booth one after another, and diverse buyers show big interest in our products.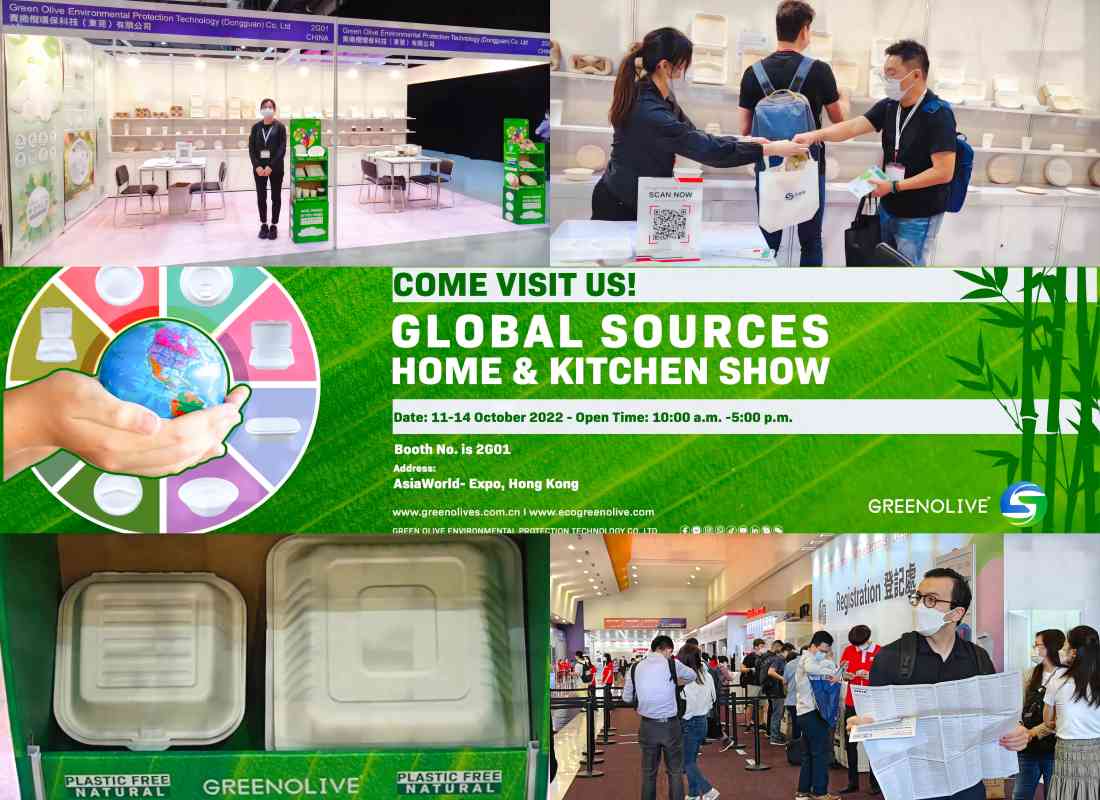 With the event's theme "Hot products, New trends, More sourcing opportunities", the Show proposes the idea of bringing people from all around the world together. A worldwide gathering of nations dedicated to finding answers to the world's most pressing concerns by providing engaging and immersive activities.
In response to buyers' changing sourcing habits during and after the pandemic, the live streaming service – a highly efficient way of connecting online buyers with onsite exhibitors – will be upgraded. Enhanced by the online service, the physical show will create more business opportunities by effectively facilitating communication and cooperation.
Global Sources October 2022 Hong Kong trade show features 4,000 quality suppliers and over 50,000 innovative products, including smart home and appliances, security products, home and kitchen products, Christmas and holiday products, fashion and accessories, sports and leisure products, personal care products and so on.
Just as sustainability has played a superior role in the food & beverage packaging industry for a while now, Green Olive believes that it's best to contribute every bit of effort into society to make a difference. whilst producing biodegradable packaging for public consumption.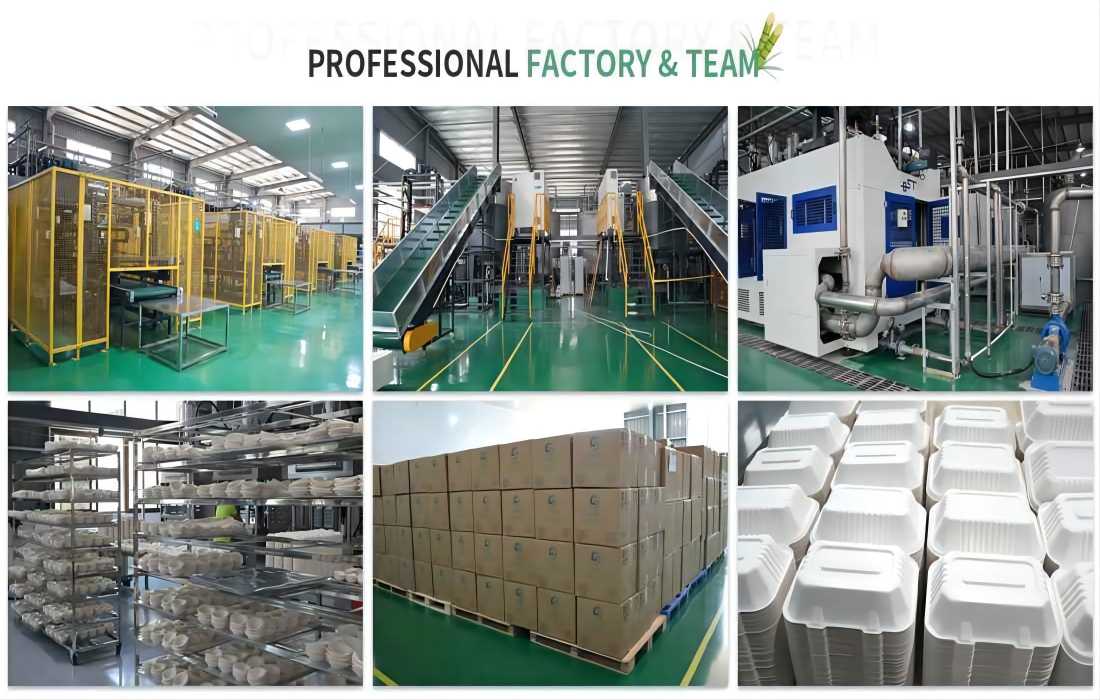 As one of the biggest China's sustainable packaging manufacturers, Green Olive is making commercially viable biodegradable packaging in the food services and healthcare industries. Our range of 30-plus single-use biodegradable packaging includes cup lids, cups, tableware, cutlery, and other commercial packagings. All products are 100 percent natural, biodegradable, certified and made from sugarcane bagasse that would be compostable.
Currently, the first phase of our factory covers an area of 8,000 square metres with production capacity of 5000 tons per year. Twelve cutting edge high efficient fully automatic production lines of our molded pulp packaging products have already been in production in May, 2021, with an investment of 80 million yuan and an estimated annual output value of 70 million yuan. This August Green Olive has set up its own class 100,000 dust-free clean workshop in our new phase 2 factory to meet the higher requirements of you--- our honoured customers .
Where there is eco-friendly biodegradable packaging, there is Green Olive. Meet your sourcing needs, and find us in Global Sources Home & Kitchen Show, Hongkong 2022!