As one of the fastest growing manufactories in the field of molded pulp packaging in China, Green Olive specializes in the design, manufacture and distribution of disposable compostable packaging products (such as cup lids, plates, bowls, tray, cutlery, food container etc.) and commercial packaging. We are always working hard at both quality of productions and factory construction. Our plant fiber project has a total design capacity of 100,000 tons and a total land area of about 266,670 square metres. It will be constructed in three phases.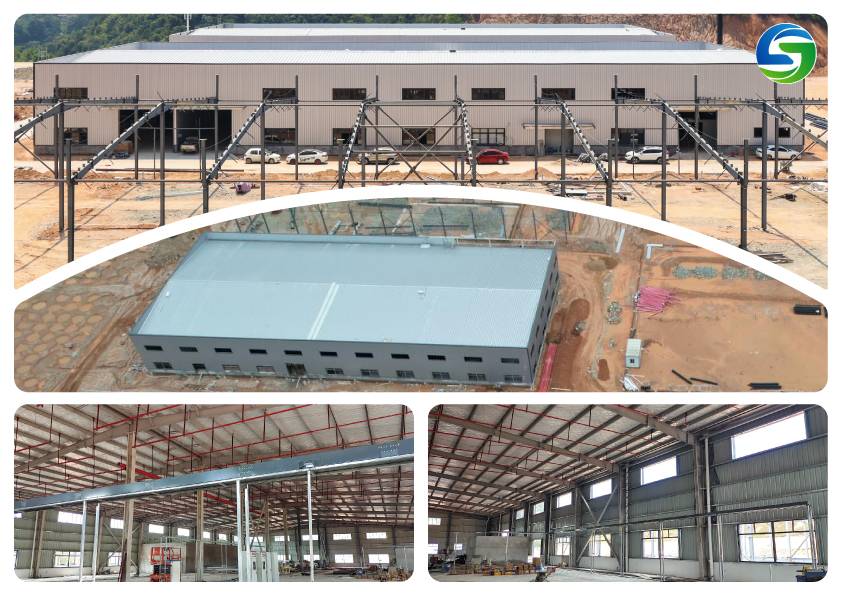 The first phase of our factory covers an area of 8,000 square metres with production capacity of 5000 tons per year. Twelve cutting edge high efficient fully automatic production lines of our molded pulp packaging products have already been in production in May, 2021, with an investment of 80 million yuan and an estimated annual output value of 70 million yuan.
The company looks to turn Longyan production base into a modern exclusive demonstration factory by adopting modern management concepts, and builds a couple of new factories in China and South Asian area to meet market needs.
To achieve this great goal, the company invested 300 million yuan to build a new factory for our molded pulp packaging products, with a total construction area of 30,000 square meters. It has been started in October, 2021 as planned. Relevant certificate procedures such as land certificate, land planning permit, engineering planning permit, construction permit, etc. have been completed successfully.
At the present, the main construction of No. 4 plant has been completed. Workers are busy in installing and testing the equipments of No. 4 plant. There is going to build a Dust Free Plant which would be certified by the authoritative test organization like SGS in No. 4 plant, in order to meet the needs of our honorable customers all over the world.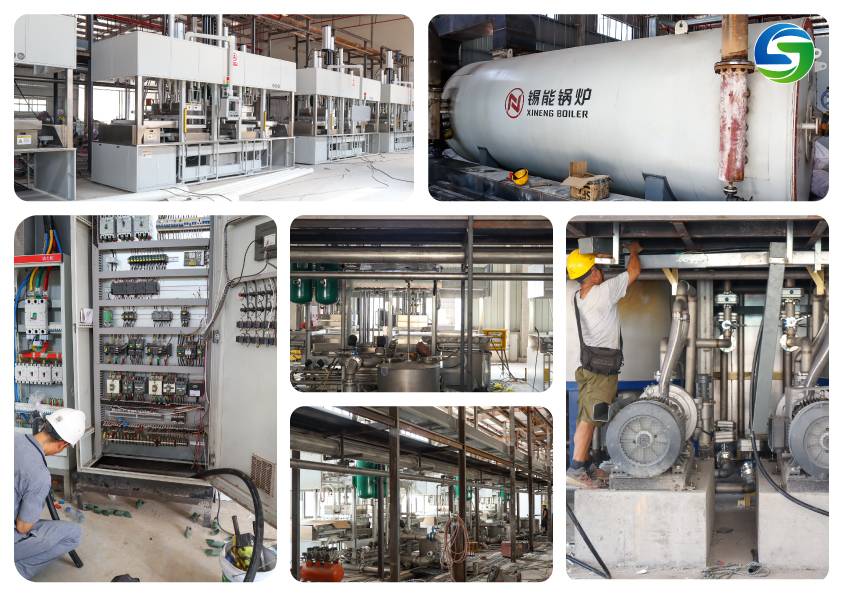 The main construction of No. 3 and No. 5 plant are under way. Parts of the project will be put into production in August 2022. Plants will equipped with more advanced machining of molded building, surface treatment, the equipment of detection and automatic equipment production lines of molded pulp packaging productions .
We will continue to update you on the latest progress of our factory construction. More information about our productions and factory, please contact us immediately!